contactus@gladdenwatercorp.com
888-water- 25
972-840-8500
Hours: Monday-Friday 9am-5pm

Bottled Water Delivery
​Bottled Water Delivery Fort Worth - Bottled Water Delivery Dallas - Bottled Water Delivery Plano
​Water Filtration Systems​​ Dallas Fort Worth
*All water coolers are designer in appearance and feature hot and cold. Designer cooler delivered may not be identical to coolers pictured above. New customers only. Some Internet prices are discounted for the first 12 months of service: bronze plan $7 off for 12 months, copper plan w/cooler $8 off 12 months, silver plan $6 off for 12 months, steel plan $6 off for 12 months, gold plan $4 off for 12 months, "by the bottle" plan 5 gallon $2.00 per bottle, 3 gallon $1 per bottle discount for 12 months. Applicable taxes and variable fuel surcharge not included in price. Go Bottleless plans have discounted
pricing, see www.gladdendirect.com/bottleless.html for full details. Free standard installation details can be found at www.gladdendirect.com/bottleless.html. Some Gladden plans require one year term of service, early termination fees may apply. Gladden guarantee to save 20% off current bottled water service requires use of at least five 5 gallon bottles monthly. 5 gallon Online offers subject to expire at any time. Prices subject to change at any time.
Unlimited Plans: ​Special discounted internet pricing is based on twelve month term agreement. Regular pricing: unlimited sink or refrigerator basic plan $21.95/mo, unlimited to sink of refrigerator $33.95/mo, Unlimited Water basic service plan $29.95/mo, Unlimited Water service plan $39.95/mo, Gladden 500 service $99.95/mo, Gladden 700 service $109.95/mo, Gladden 900 service $129.95/mo. Ice 130 regular price $149/mo, Ice 198 regular price $169/mo. Standard installation regular price $99.95. Standard installation for ice options regular price $149.95. Unlimited water satisfaction guarantee: If during the first 30 days you are not completely satisfied with the Gladden unlimited purified water we will switch you out to Gladden bottled water (unlimited guarantee only applies to plans with reverse osmosis). Unlimited water satisfaction guarantee requires customer to be based inside of our bottled water delivery footprint.Standard installations includes locations that are easily accessible and within 25 feet (on same wall with no doorways or obstructions) of working source water and/or working drain. Installations that require additional charges will be fully explained and agreed upon prior to starting work. Refundable deposits required on installed rented equipment. Coolers pictured may not not be identical but will be similar to actual cooler delivered. Larger commercial applications requiring extra storage, delivery to distant locations, or other custom applications can effect pricing. Pricing subject to change at any time. Call for complete details and terms and conditions.

The Brita trademark and logo are trademarks of Brita LP and are used under license by Haws.​​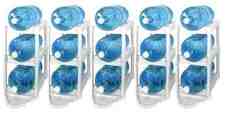 Up to 3 (five gallon) bottles each month

& ​FREE Cooler
Up to 4 (five gallon) bottles each month

& FREE Cooler
Up to 15 (five gallon) bottles each month

& FREE Cooler
Up to 9 (five gallon) bottles each month
&
FREE Cooler
Gladden will design a custom plan to meet your needs. Gladden will save you at least 20% monthly off your current bottled water service or Gladden will pay you $100*

Case Water Plans -
32 Bottles Per Case

(half liter)
Water "by the bottle" Plan
​Five (5) Gallon Bottle

$5.99
/bottle*
Three (3) Gallon Bottle $5.49

/bottle*​
(minimum three bottles per delivery
​to qualify for free delivery)
Gladden water provides bottled water delivery to businesses, offices and residential communities in North Texas. With gladden bottled water delivery you do not need to worry about ever running out of water. On a typical delivery plan gladden will deliver water to your home or business once per month. If you are going to run out of water before your next scheduled delivery just go online or call us for a early delivery.

​​Gladden Water also provides bottleless "bottle-less" water filtration systems. Water filtration systems are much more than a "screw on the faucet" system. Instead a gladden water filtration system actually purifies the water at your location and the end result is near identical to bottle water found in stores. Filtration water coolers and systems can include basic filtration to reduce chlorine and can also provide reverse osmosis systems that can produce up to 100 or more gpd (gallons per day). Filtration systems can be put into most Gladden Water coolers or put under sinks or in other locations to feed great tasting water to ice machines, coffee maker systems or other needs for great tasting water. Gladden Water is also be able to customize water filtration systems to meet the needs of large commercial applications.

*minimum usage 5 bottles monthly
3 Cases/mo.....$7.79/ea (only 22.2 cents/bottle)
5 Cases/mo.....$7.59/ea (only 21.6 cents/bottle)
​10 Cases/mo...$7.39/ea (only 21.1 cents/bottle)
All of the bottles at Gladden Water have handles and spill proof caps. New in 2013 reverse osmosis, ro coolers, ice dispensers, under sink ro and more coming to DFW.


Dallas - Fort Worth - Plano Texas


​Bottled Water Delivery - Bottle"less" Water Filtration Coolers - Water Purification Systems - Ice Machines​



Unlimited
Plan
​w/ Cooler
​
​
$29.95
/mo*

Unlimited Water
​"Bottled Water Quality" &FREE Cooler

Home and Office Delivery
​Bottled Water - Small Bottle Cases - Bottleless Coolers - Filtration Systems
​Brita Hydration Stations - ​Ice Machines - Reverse Osmosis - Gladden Water Has It All​





​BOTTLE FREE
Bottled Water
"without the bottles"​














Join the 20,000+ North Texans Who Drink Gladden Water at home and in the office





Up to 5 (five gallon) bottles each month

& FREE Cooler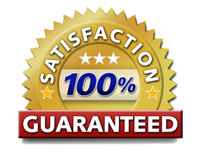 1st Month
$14.95​
1st Delivery
​
$3.99/bottle
Bottled Water Delivery DFW
​972-840-8500
​​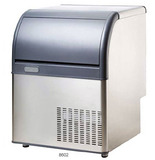 Floor Standing Ice Machines
Ice 130
Up to 130 pounds of ice per day (42lb reservoir)​ 23"w x28"d x40"h
​$2,295 Rental Options Available

​
I
ce 198
Up to 198 pounds of ice per day (62lb reservoir) 27"w x28"d x40"h


​

$2,595 Rental Options Available

FREE Delivery
​FREE Installation
Service Plans from $89/year​



1st
Month ​​
​

Only
$49.95​​




​​Gladden Water service cities include
Dallas, Fort Worth, Plano, Irving, Arlington, Grand Prairie, Carrolton, Farmers Branch, Coppel, Richardson, Duncanville, Lancaster, Cedar Hill, Burleson, Cleburne, Alvarado, Weatherford, Aledo, White Settlement, Haltom City, Collyville, North Richland Hills, Keller, Wautaga, Mansfield, Denton, Azle, Lake Worth, Benbrook, Garland, Allen, McKinney, Grapevine, Waxahatchie, Red Oak, Midlot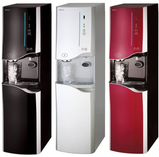 ICE
Cold Water
Hot Water
Room Temp Water
Ice 700/900
From $89.95/mo* - up to 24 employees
​FREE Installation*



Up to 6 (five gallon) bottles each month

& FREE Cooler